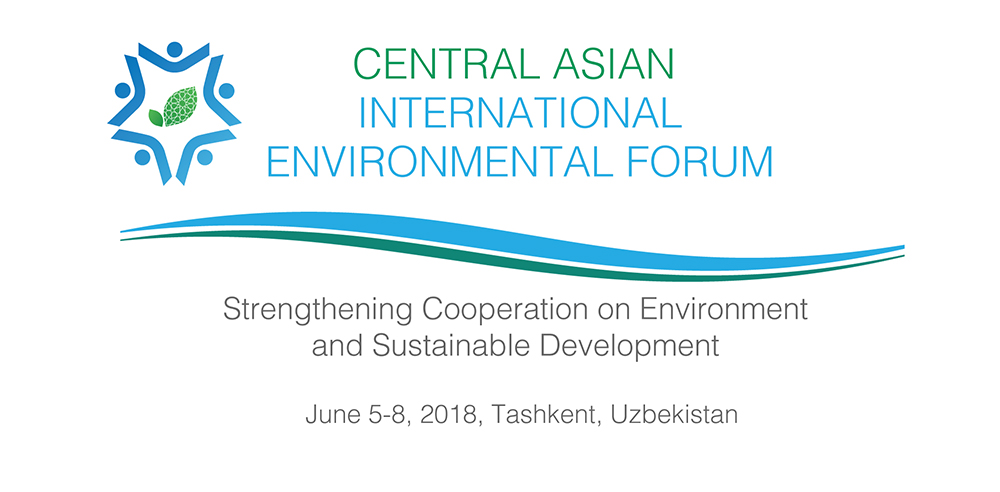 Organizers: Supported by:


­­­­­­­­­­­­­Forum theme: Strengthening Cooperation on Environment and Sustainable Development in Central Asia
Date and venue: June 5-8, 2018, Hyatt Regency Tashkent hotel, Tashkent, Uzbekistan
Organizers: Government of the Republic of Uzbekistan , Regional Environmental Centre for Central Asia and the Ecological movement of Uzbekistan .
Participants: High-level government officials from the Central Asian countries, senior representatives of international and regional organizations, leading environmental experts and practitioners.
Aim: To contribute to strengthening the dialogue among the government agencies, academia, the international community for development, civil society and business structures in Central Asia on environmental issues and the formation of joint solutions for sustainable development of the region.
Thematic areas:
- Conservation of biodiversity and development of a network of protected natural areas
- Renewable energy sources and energy efficiency;
- Integrated management of solid domestic waste;
Expected outcomes:
- to intensify joint efforts of Central Asian countries in solving global and regional environmental problems;
- to formulate and agree on joint actions to be taken on the basis of discussions;
- to link the joint actions with the global environmental agenda;
- to identify priority and possible investment solutions for the development of renewable energy, waste processing and nature conservation in general.
Format: TBC
Working languages: Russian, English
Watch the promotional video of CAIEF prepared by the State Ecology Committee of the Republic of Uzbekistan