Publication date: 27 August 2022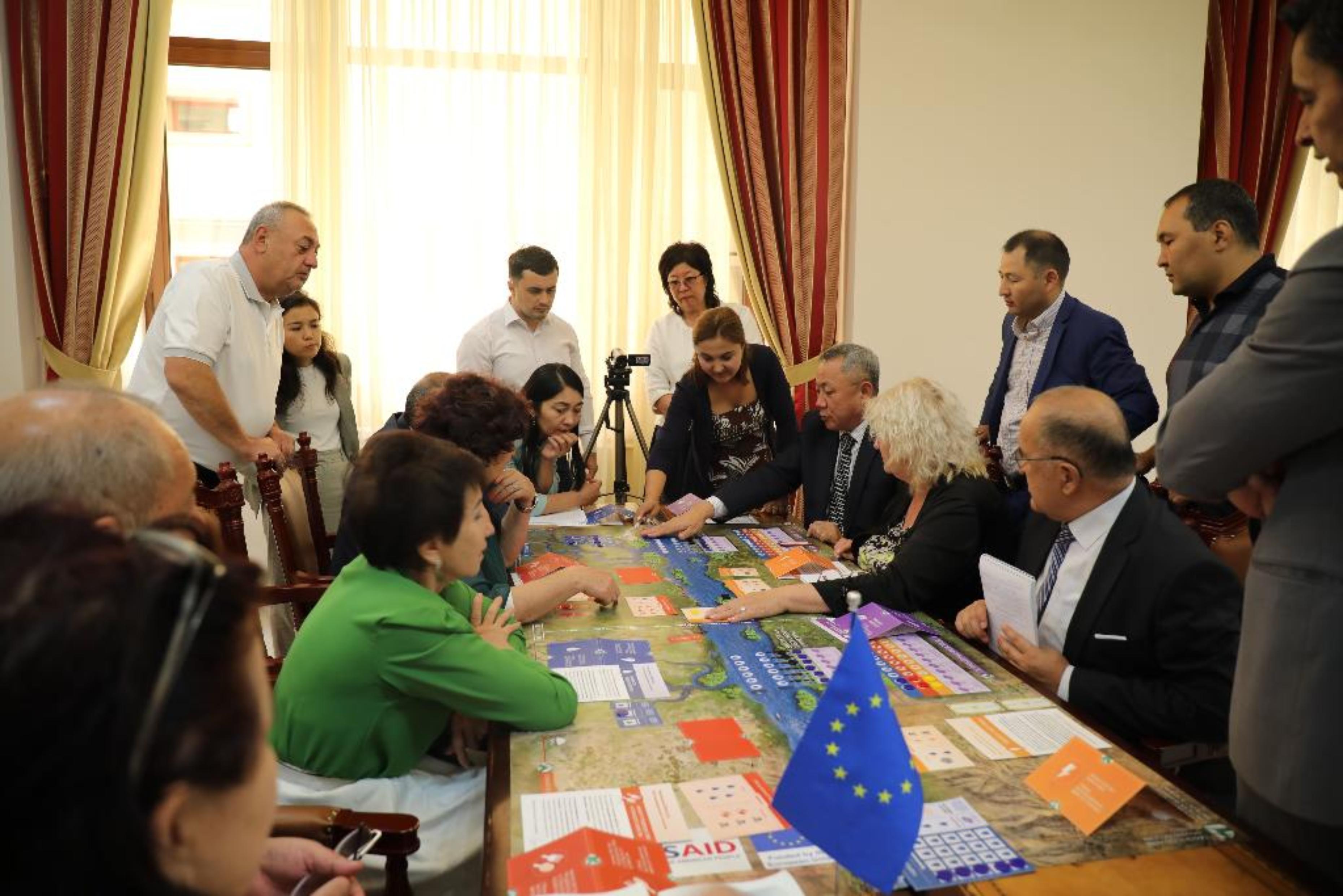 ALMATY, KAZAKHSTAN – The Regional Environmental Centre of Central Asia within the framework of the EU-funded project «Nexus Dialogue in Central Asia» together with USAID conducted a training of trainers on the application of the «water-energy-food» (WEF) interactions on 27 August in Almaty.
During the training, faculty staff from higher educational institutions in Central Asian countries learnt about the Nexus approach in the format of an interactive simulation. It represents a facilitated process of playing five different scenarios on the management of water, energy and food resources between upstream and downstream countries.
Based on the outcomes of the two-day training sessions, the Nexus Game will become a practical supplement to the educational modules of the Bachelor's and Master's degree programmes at the following educational institutions: Kazakh-German University, Kyrgyz State Technical University named after I. Razzakov, Tajic Agrarian University named Sh. Shotemur, «Tashkent Institute of Irrigation and Agricultural Mechanization Engineers» National Research University etc.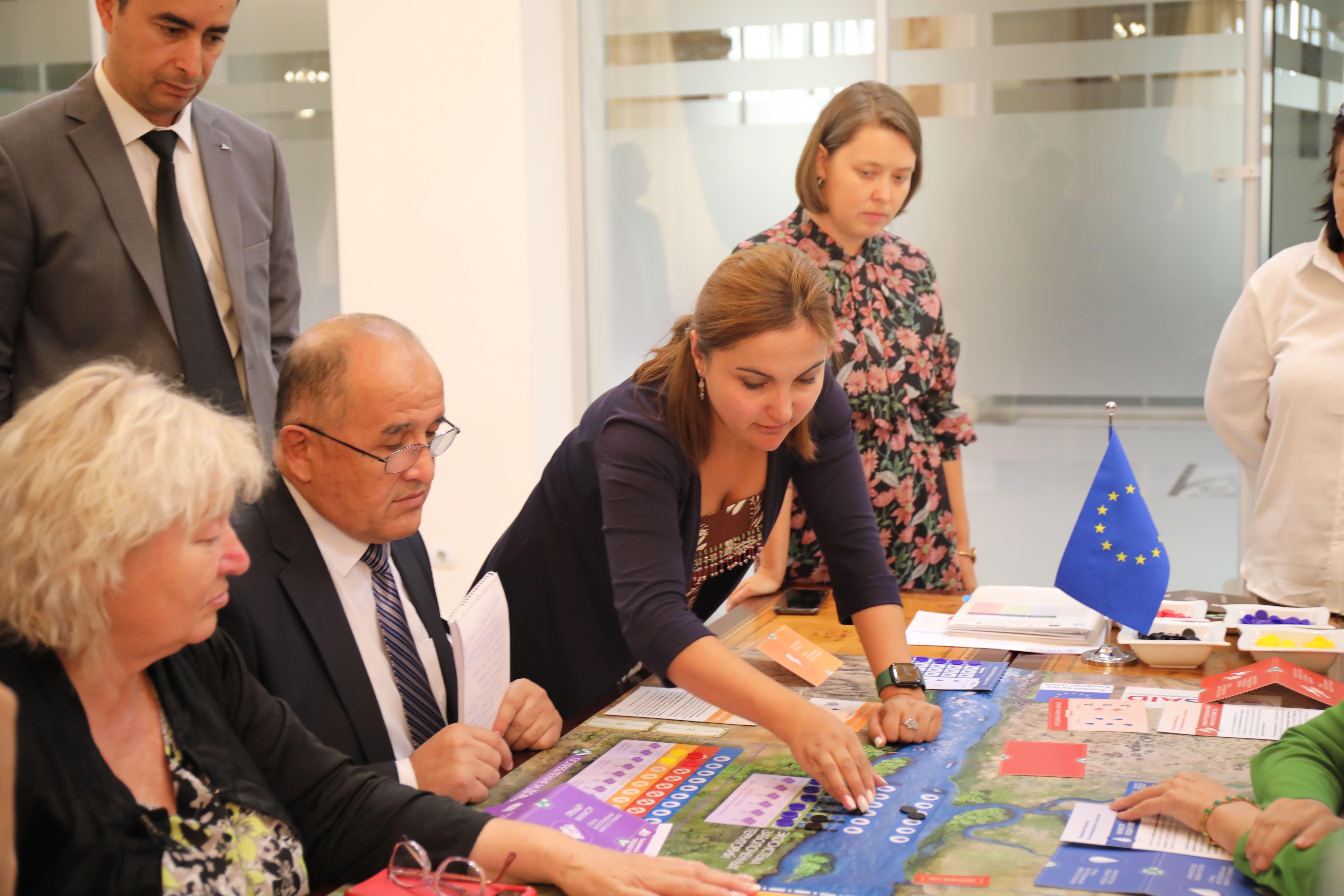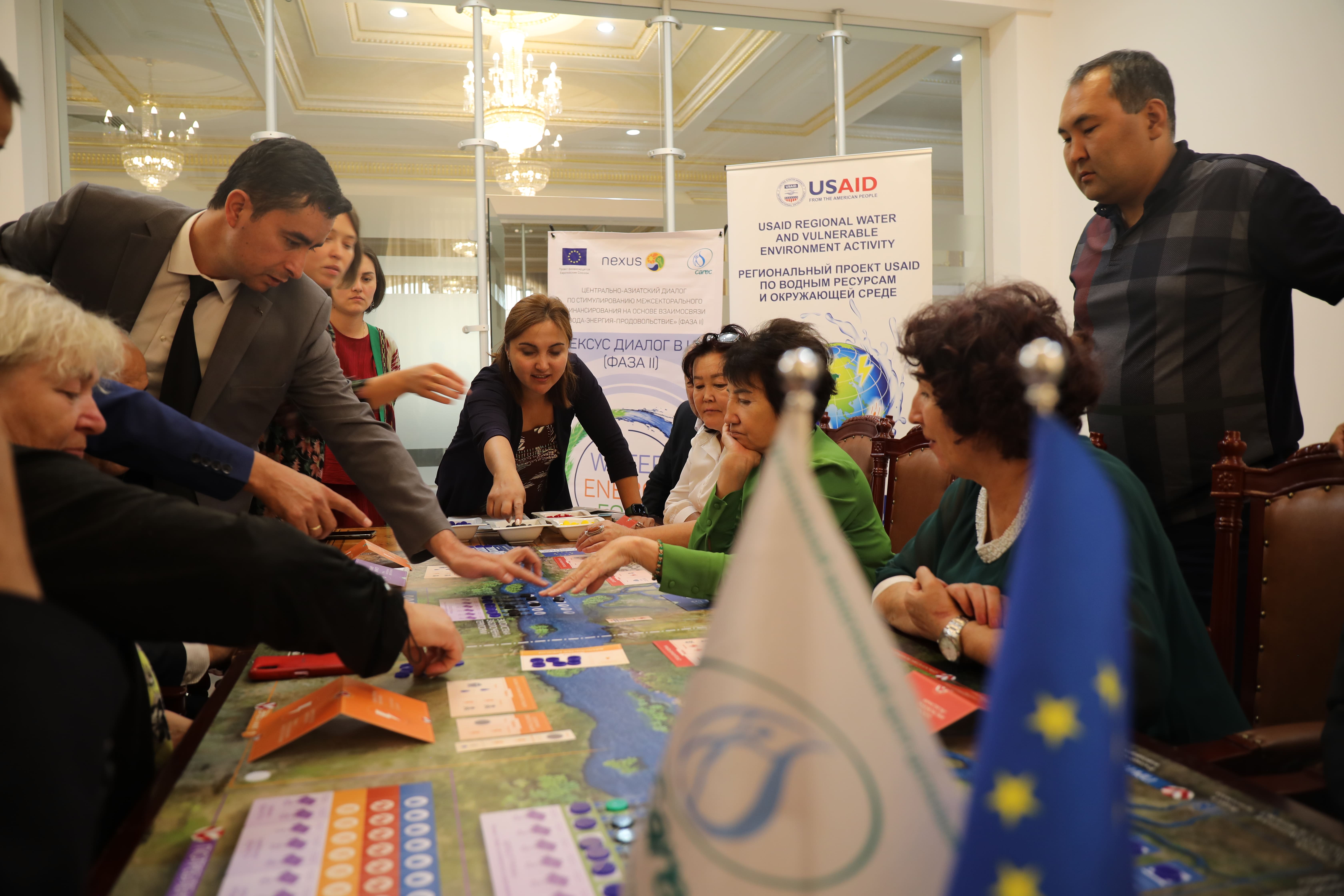 ---
The second phase (2020-2023) of the European Union project "Central Asian Dialogue to Promote Sectoral Financing through the Water-Energy-Food Nexus" is a continuation of the first phase (2016-2019) and is being implemented by the Regional Environmental Centre for Central Asia (CAREC). The project's duration: June 2020 – May 2023; total budget: EUR 1.25 million with the EU's contribution of EUR 1 million. The project is a part of the global Nexus Dialogue Programme, which is supported by the European Union (EU) and the German Federal Ministry for Economic Cooperation and Development (BMZ) in five regions.